Alright, this has been bothering the heck out of me since I downloaded the first QuickTime 7 Preview for Windows a few months ago. Everytime I'm supposed to see a Flash animation on a webpage, I instead see a faded QuickTime logo with a question mark over it. It took me until tonight to get irritated enough to do something about it, and now I'm going to tell you how to fix it.
The Problem:
I was checking out a cool site tonight, and saw this: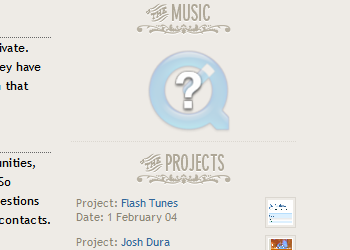 How irritating!
The Solution:
Open up your QuickTime control panel, go to the Browser tab, click Mime Types, and deselect Flash from the Miscellaneous tree option: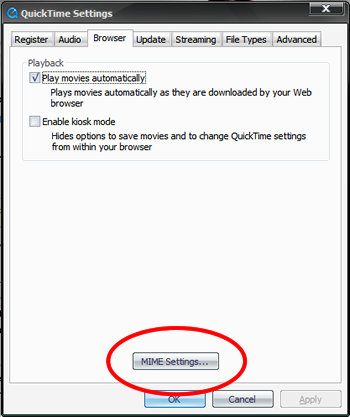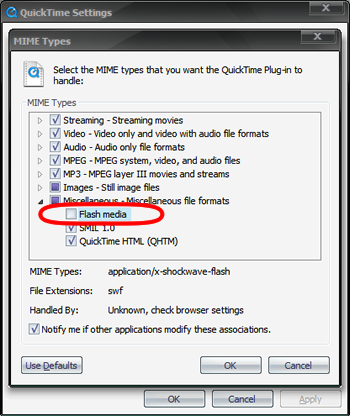 After you've clicked all necessary OK buttons, restart Firefox.
All Better:
I went back to the cool site, and all was well with the world: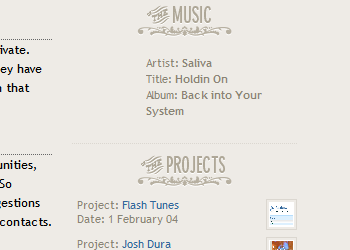 I hope this helps someone out there Googling for "QuickTime playing Flash files" or something like that.