I've just spent about 3 hours reading over these old (and new) articles about Mac OS X. I remember back in 1999, reading about how Rhapsody was being renamed as Mac OS X, and how it would be the future of the Mac platform.
After reading MacWorld articles about the new system back in 2000, I actually remember seeing these screenshots. Does this look familiar to you?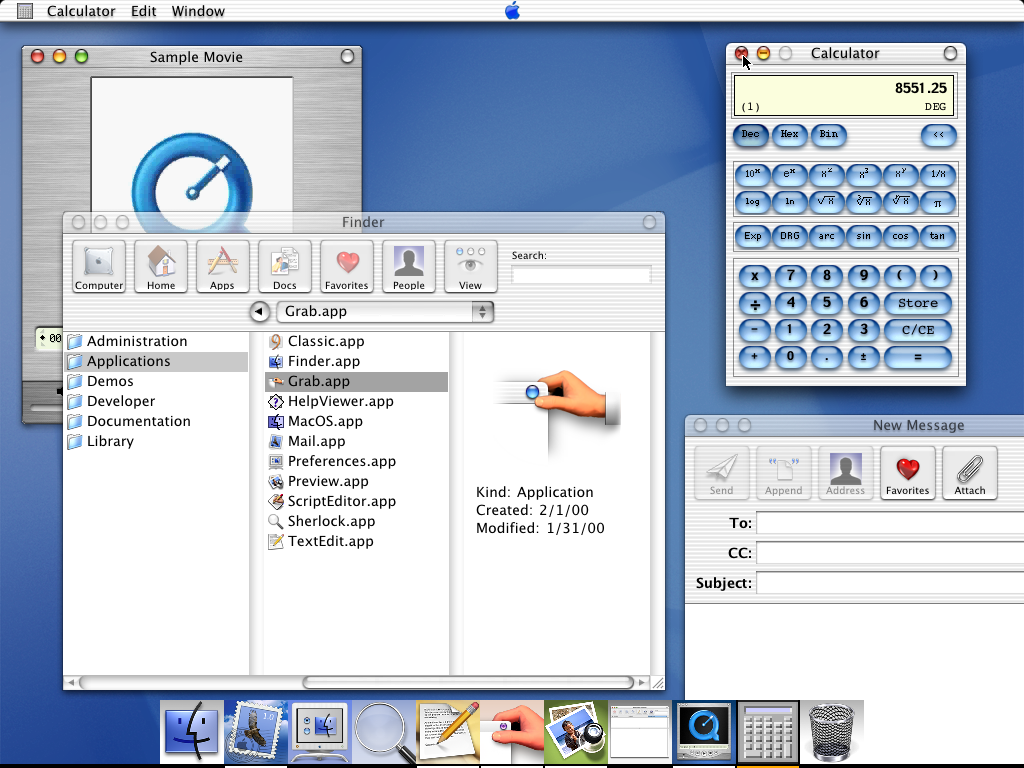 Heh… old skool. Just for copyright's sake, these images are from Ars Technica. Follow the links below to read about the growth in each successive version of Mac OS X.