As I was digging through all of the MacWorld keynote coverage this morning, I came across the page for the new iPod shuffle. While I was reading, I saw this: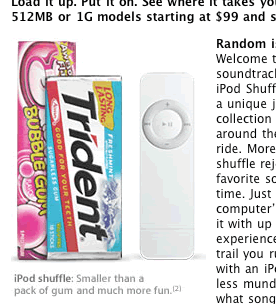 …which was rather clever, I thought. As I got towards the bottom of the page however, I began to laugh out loud much to my co-workers' bewilderment. This is what I read:

It's an amazing world we live in, isn't it?